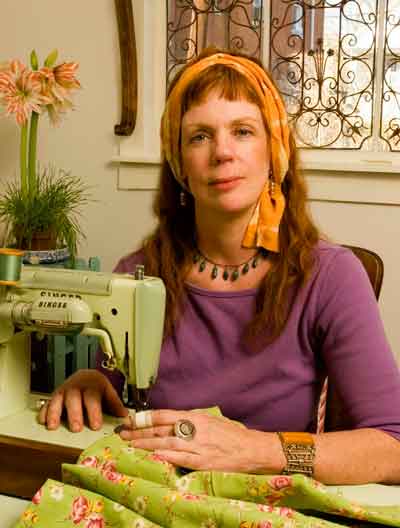 My name is Linda Flake and I have collected, sold, lived with and designed with vintage textiles with an insatiable passion for over 30 years. I am seduced by the integrity, the aesthetics, the colors, textures, & designs of all things old and curious, especially textiles.
As well, I have an equally impressive collection of vintage clothing. Holding a degree in Fashion Design, I have costumed or assisted on over 3 dozen theater productions, feature films, and tv commercials. I have shown or sold my vintage clothing, textiles or fiber art designs at numerous shows, boutiques, galleries. Many articles have been written to feature my collections or my art from my textiles on a local and national level.
My current love and medium for my artistic expression is vintage Japanese kimono & obi. Recycling that which already exists into something new to behold. One of a kind.....one at a time.
My Kimono Art line has sold through galleries, boutiques, shops and interior decorators across the USA, Canada, Italy and Venezuela.